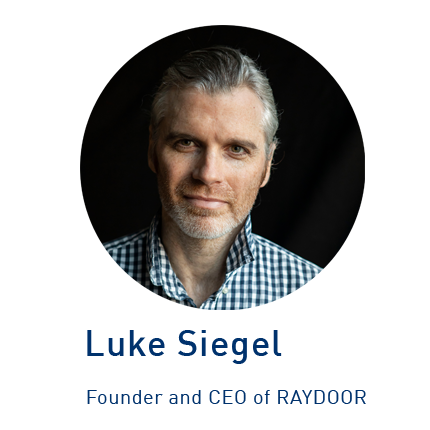 Public Product Presentation
How RAYDOOR can solve your next design challenge.
The RAYDOOR sliding door and wall system is a great way to divide any interior space, no matter the scale or scope of the application. RAYDOOR was founded in 2000 by furniture designer, artist & entrepreneur Luke Siegel, whose custom design & manufacturing roots were essential to what has evolved into a broadly appealing, yet individually tailored product.
What will we discuss?
RAYDOOR® origin story

Patented technology & features


Popular solutions

Finishes & hardware

Installation Process & lead times

Case studies on Residential, Commercial,

Hospitality & Healthcare